KIDCO LABS ARTICLES OVERVIEW

As teachers, we are never too old to learn new things!
by David Goebelbecker, Kidco Labs

One of the greatest gifts that I have received through my years in ministry is the treasure I have picked up from people I admire. I have become a student of many teachers and love to get together with others that share my passion for children to listen to their experiences, their successes and their failures. In every story is a nugget that if gathered can help me become better at what I do. Sometimes they reinforce that I am on the right track, as I gain encouragement. Other times, I listen and evaluate myself to see if there are areas that I can improve.


Although every church contains a dynamic mixture of elements—people, size, location, resources and leadership styles—there are still many things that stay the same regardless. We would like to share the following articles with you to help you gather insight from some of our experiences. We believe in sharing the wealth we have gained so in the end, we can all become that much stronger.

Feel free to read them at your leisure and share them with others. We hope that they bring encouragement and insight to you.



---




POWERFUL PRAISE AND WORSHIP*
The key to worship is to do it with all your heart. In this article, you will find tips to help make leading children in worship effortless and effective. With the right person in place, children will have so much fun that they will find themselves doing it all the time & and you will too!






THE SCIENCE OF LEADING GREAT GAMES*

You don't need to be a celebrity or a game show host to make games fun. All you need are a few pointers and you'll be on your way to leading games with gusto. The kids will have a chance to enter into a little friendly competition while you have a chance to reinforce your lesson topic.






CREATING A DYNAMIC ENVIRONMENT

Children need more than a classroom with chairs. They need a place that they can call their own. This article offers some simple suggestions to make a dynamic backdrop for any series on a small budget and using the resources you have at your disposal.






LEADING CHILDREN TO CHRIST*

Jesus said, "Let the little children come unto me" and He made sure that the gospel message was so simple that even a child could understand it. So here is a way for children to share what they believe quickly. It s all a matter of learning your ABC's.






CREATING CUSTOM T-SHIRTS*
For smaller churches or ministries on a tight budget, this do-it-yourself method can produce dynamic results at a fraction of the cost. Whether creating prizes for a special promotion, casual attire for teachers and leaders or a novel way to spread the word, these tips can help you get the right results.






MAKING CUSTOM HATS FOR YOUR MINISTRY*

Creating custom hats doesn't have to cost you a fortune. With a little time, practice and patience, these steps can help you create a professional product that will last.






ADD A LITTLE F.U.E.L. TO YOUR LESSONS
If you want to make every lesson as memorable, we have some suggestions to help you get the most out of any lesson plan.






IS YOUR MINISTRY RUNNING ON ALL CYLINDERS?

Like a fine tuned engine, or well-oiled machine, your ministry will only run if it is properly maintained. Here are some tips to help ensure that your ministry is going full speed ahead and in the right direction.




*These articles were adapted from Kidco Labs series content. Copyright © 2007 Kidco Labs. All rights reserved.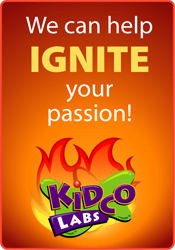 Articles Overview

Powerful Praise and Worship

The Science of Leading Great Games

Creating An Effective Environment

Leading Children To Christ

Creating Custom T-shirts

Making Custom Hats

Using Fonts Effectively

Add A Little F.U.E.L. To Your Lesson

Is Your Ministry Running On All Cylinders?

Live. Laugh. Learn.



Resources Overview

Leader Resources

Game Zone

Worship Resources

Download Center

Articles